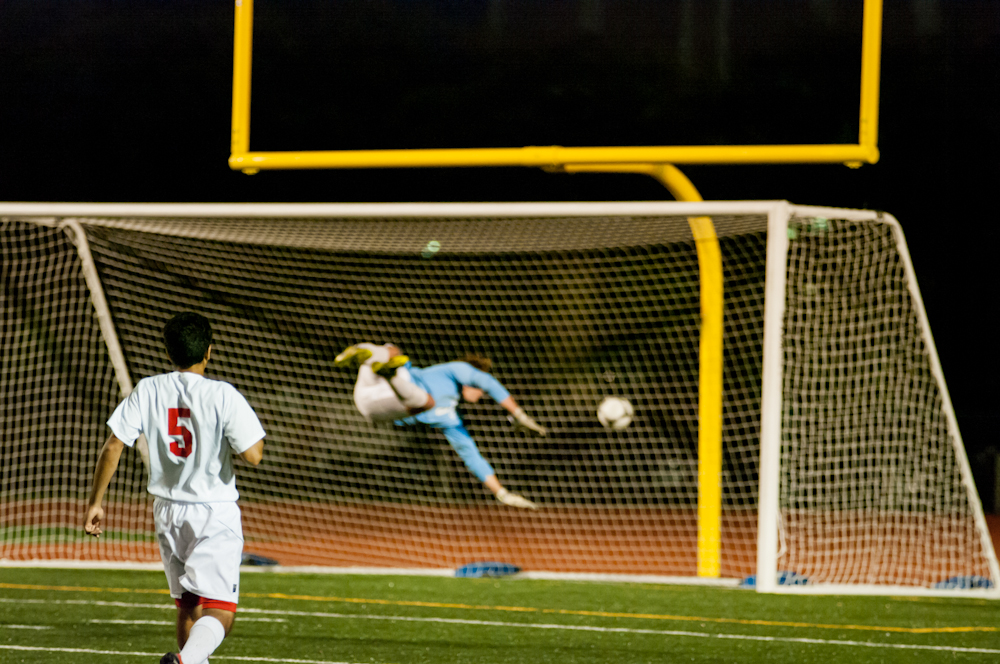 I shoot a lot of WUSTL soccer. In the past six seasons I have uploaded over 8,000 images of the team to my SmugMug account. It would not surprise me if I have hit the shutter five times that many times and dumped the crap. The biggest reason for dumping images from soccer games is poor focusing, especially in low light games.
It really hurts to trash images like the one above, so this time I didn't. I kept it because Jono, the goal keeper, played this shot so well and he absolutely flew in his attempt to make the save. Unfortunately it was still a goal, but it difficult to be perfect.
So if you are a sport shooter and have any suggestions for how to get more shots that are in focus, please share.
Fortunately I did manage to get some decent shots from the match.